Digital Design
I worked for West Midlands based 'Love Your Postcode Estate Agents' full-time as a Web / Graphic Designer between August 2015 and February 2019.
Duties included:
Using

HTML, CSS and JavaScript

to develop and manage the Love Your Postcode

Wordpress

website;

Coding marketing emails

with maximum compatibility;
Monitoring user journeys and general website performance using

Google Analytics

;
Managing

Google Ads

search, display, video and app campaigns;
Working as part of a team to improve website

SEO

: Building backlinks, managing Google Search Console, keyword analysis, meta titles/descriptions, header structure and other on-page optimisation;

Copywriting

website pages and blog content.

A responsive & content rich website
The Love Your Postcode website had a lot of features so the main challenge was designing the content as clean as possible and avoiding an end result that comes across as extravagant or excessive.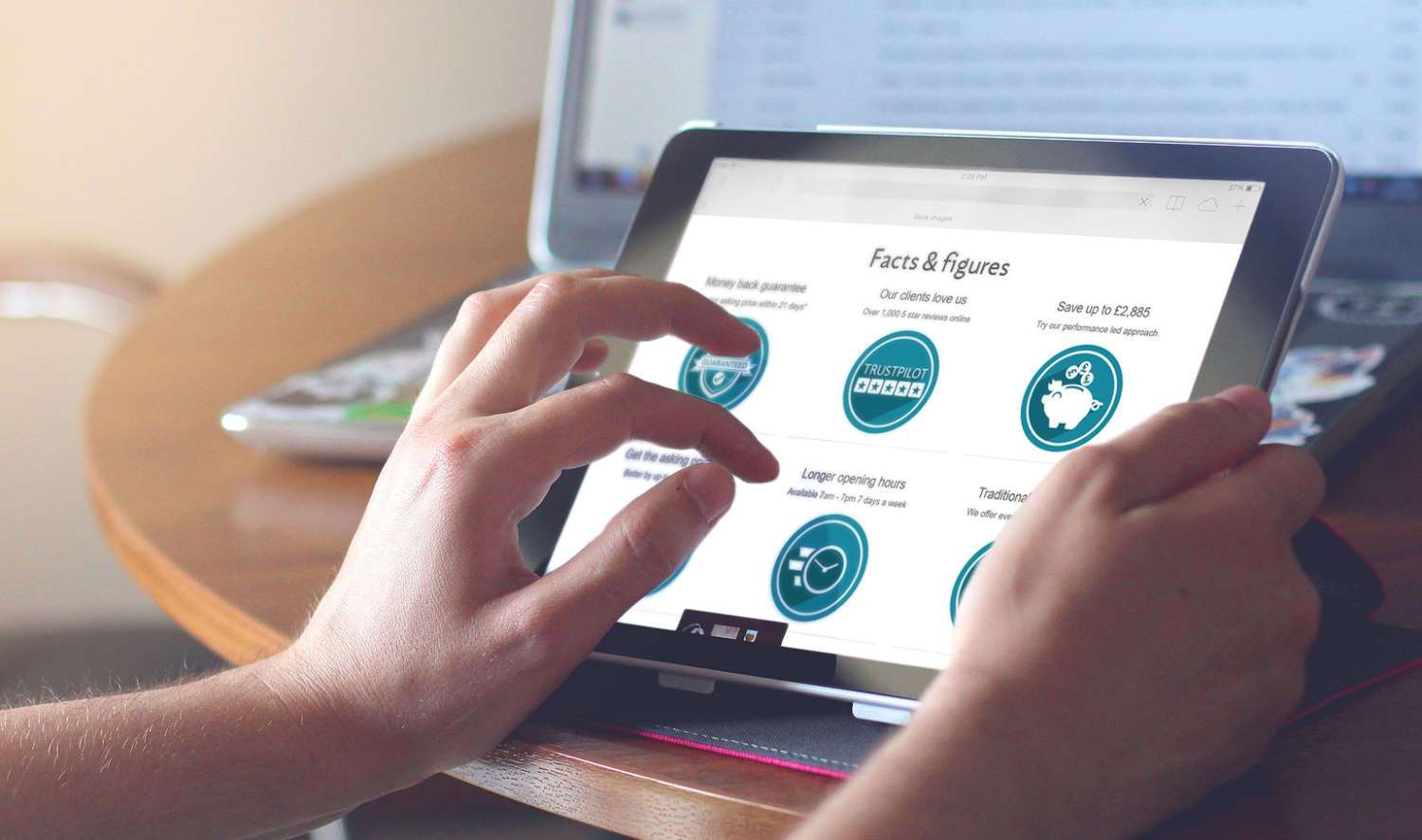 Clean but eye-catching design
A perfect example of the approach I kept across all content on the website is the 'Facts & Figures' section.
The writing is as minimal as possible to give the words that are there more punch.
On devices larger than mobile, I gave the icons a shadow to help them pop and continue the contemporary aesthetic across the website.
#1D859B | rgb(29, 133, 155)
#185363 | rgb(24, 83, 99)
#EC1868 | rgb(236, 24, 104)
#505050 | rgb(80, 80, 80)
What Stamp Duty Tax will I have to pay?
Are you a first time buyer?
Is this a second property?
My first JavaScript project
In 2016, I was asked to create a calculator for the website that would allow users to input the cost of a property and return the amount of Stamp Duty Tax it would require to buy. This could change depending on if the user was a first-time buyer, buying a second property or neither.
As I didn't know JavaScript at the time, I worked out the values for each taxband cell using mathematic formula and then my JavaScript/PHP developer colleague translated those workings into a finished calculator.
As I started to learn JavaScript in October 2018, I challenged myself to re-code the calculator myself, using only my own formula.